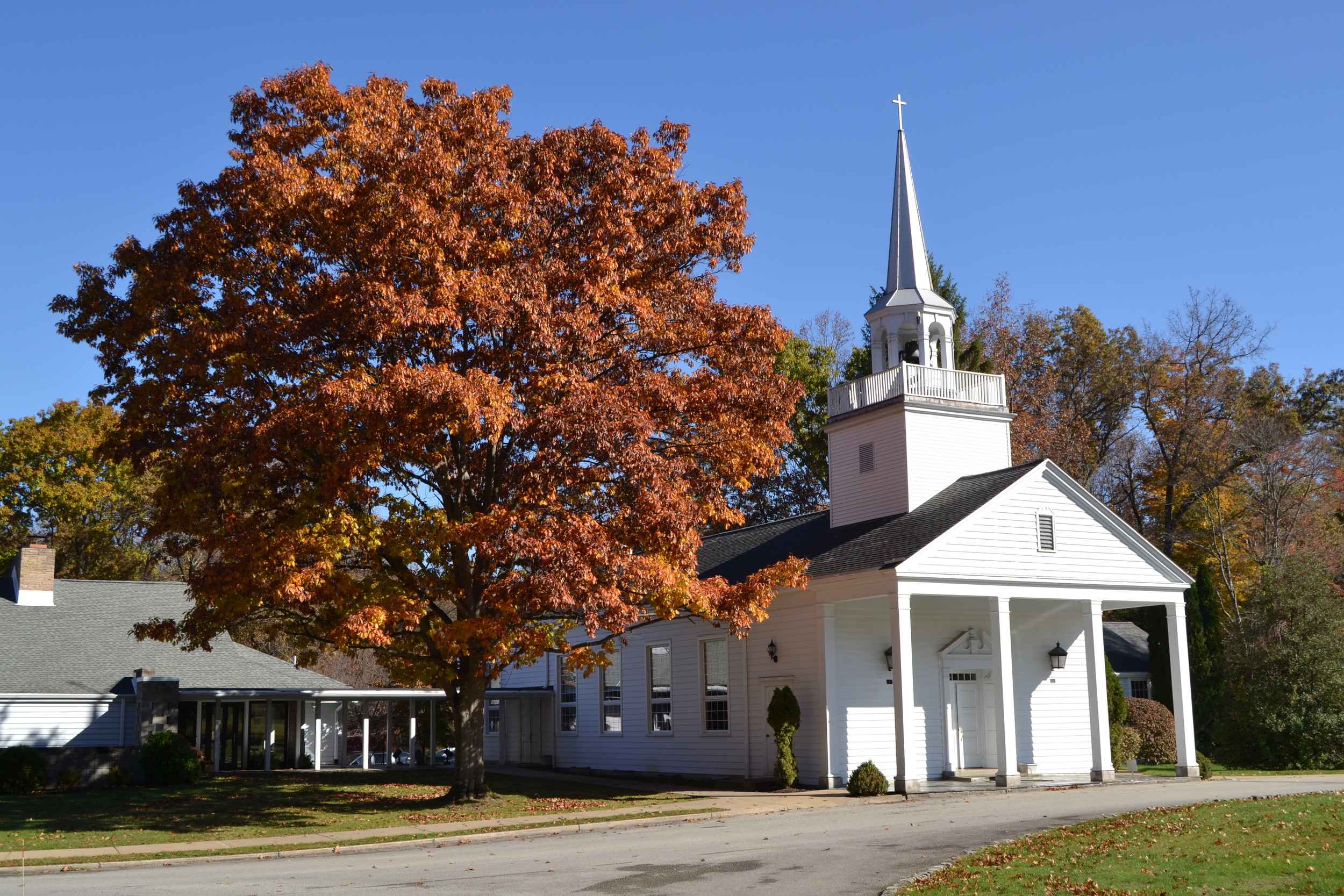 The REV. DR. JAMES B. SIMONS, RECTOR
The Rev. Dr. Jim Simons has served as rector of St. Michael's since 1988.  He is a native of Western Pennsylvania and served previously at a parish in suburban Pittsburgh. A leader at the diocesan level, he has served on a variety of committees. At a National level he is a past member of Executive Council. A ten-time deputy to General Convention, he has served the past four as Chair of Dispatch of Business and was also a member of Planning and Arrangements.
Jim's undergraduate degree is in Aquatic Environments and he is an avid fly fisherman.
Dr. Simons began a tradition many years ago of writing a short story to read on Christmas Eve in lieu of a traditional sermon. In 2015 a collection of his (and our) favorites was published by Rowman & Littlefield. "A Dog in the Manger" can be purchased here.
He lives in Ligonier, and has three adult children who still consider St. Michael's "home".
Pattie Jones, Community Relations
Pattie Jones joined the staff in 2018. She and her husband Jeff have been members since 1992. Pattie is a life long resident of the valley and recently retired from a career in nursing. She is responsible for creating opportunities for us to build community and to better connect to the wider Ligonier community.
Belva McKlveen, Parish Secretary
Belva is a lifelong resident of Stahlstown. She is married and has two children. She enjoys being out doors, cutting grass, gardening, and spending time with her family.
Debbie Stouffer, Bookkeeper
Debbie is a native of the Ligonier Valley having grown up in Rector. She moved back to the Valley in 2014, after 20 years in Florida, to be closer to family. She is a member of Calvary Methodist Church where she serves on the music team.
RICHARD MCLAUGHLIN, Sexton
Rick has been with St. Michael's over 12 years, keeping the building safe and operating. He oversees building issues such as groundskeeping, maintenance, and general housekeeping.
Marion Sukanovich, Organist/Choir Director
A native of the area, Marion is a graduate of Westminster College where she was elected to the Music Honorary, Mu Phi Epsilon. Marion has lived in a variety of places over the years giving her the opportunity to teach music in schools and be the choir director in a number of different contexts. She has been sharing her gift of music with St. Michael's since 2009.
Class of 2019
Oz Dean
Leslie Serenyi
Vernie West
Brenda White
Class of 2020
John McPhail
Andy Scott
Cindy Purnell
Susan Williams
Class of 2021
Michael Ledgard
Shelley Miller
Joseph Moravec
Nate Sylvester
Officers
Vernie West- Sr. Warden
Andy Scott - Junior Warden
Brenda White- Secretary
Rex Ashbrook - Treasurer
Commissions & Organizations
Altar Guild
Christian Education
Grounds
Investments/Trust
Order of St. Luke
Outreach
Worship
Cindy Purnell
Erin McNeill
Andy Scott
Richard Moreford
The Vales
Anne Bush
The Rector
(724) 238-9235
(724) 433-5856
(724) 238-5175
(724) 238-4012
(724) 423-1126
(724) 837-4633
(724) 238-9411